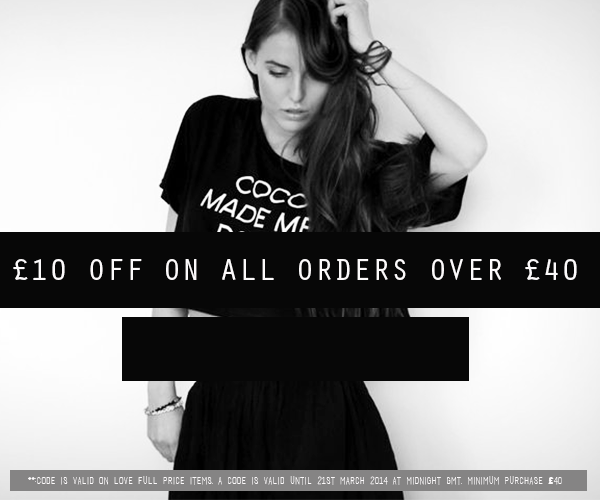 £10 off orders over £40 at In Love With Fashion!
£10 off all orders over £40 with code MARCHTREAT10, valid now until 21/03/14. Also remember there is FREE UK delivery on all orders over £15! New arrvivals link HERE Psst the brand have an amazing competition live now! Win £400 worth of spa vouchers and a new outfit with Skin Health Spa! Competition page HERE
FLASH SALE 25% off at Fashion Union! & Free delivery for all of March
Fashion Union are offering a massive 25% off orders for one day only! With code TECH25 !
Also there is FREE UK standard delivery on all orders over £15 for the whole of March!